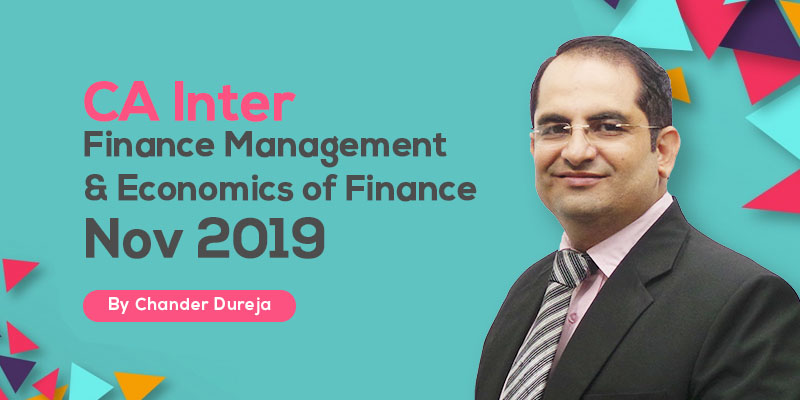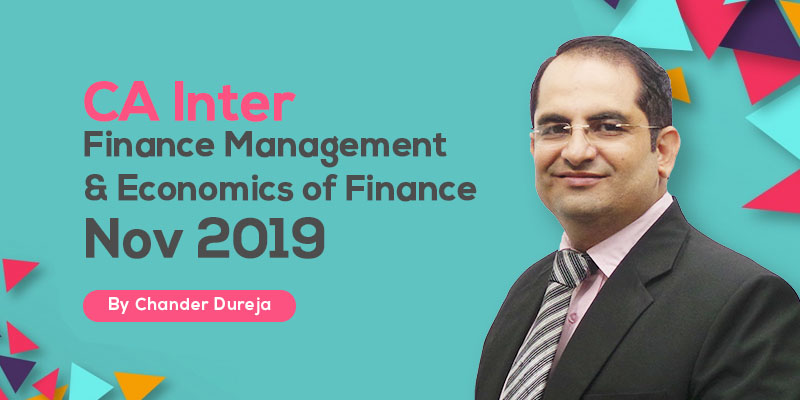 CA Inter | Finance Management & Economics of Finance | Nov 2019
4.7 (771 Users)
CA Inter , Financial Management
Board: Others , Language: Hindi
Mode- Offline
Videos- 3
Language- Hindi
No. of Views- Unlimited
WHAT WILL I LEARN?
Whole Classes are taught using White Board & Marker Technique.
Students can watch till their exam or as per plan offered.
Full comprehensive covering of syllabus as per notification issued by ICAI on 24 June 2019.
Password will be Provided for One Computer/Laptop/Android Device Only.
Fast Forward Options are available in the player
Curriculum
CA Inter | Finance Management & Economics of Finance | Nov 2019
About Chander Dureja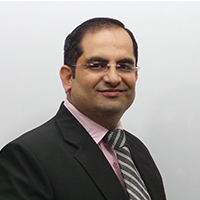 Chander Dureja
CMA Chander Dureja is an expert in subjects related to Financial Management. He has been the Director of Lord Krishna Commerce Academy (New Delhi) for 9 years now. He has taught thousands of students over the years and many toppers among them too. He is very popular among students because he is known to be a very vibrant and fun person in the classrooms.
If you have any doubts about how to get and access this course,watch this video.
Student's Feedback
{{ feedback_data.time }}
{{ feedback_data.name }}
{{ feedback_data.message }}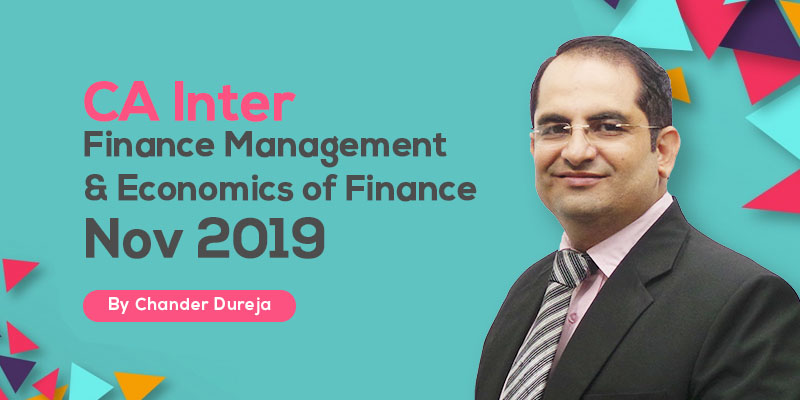 7999
6499
Includes 5 % GST
Mode- Offline
Videos- 3
Language- Hindi
No. of Views- Unlimited